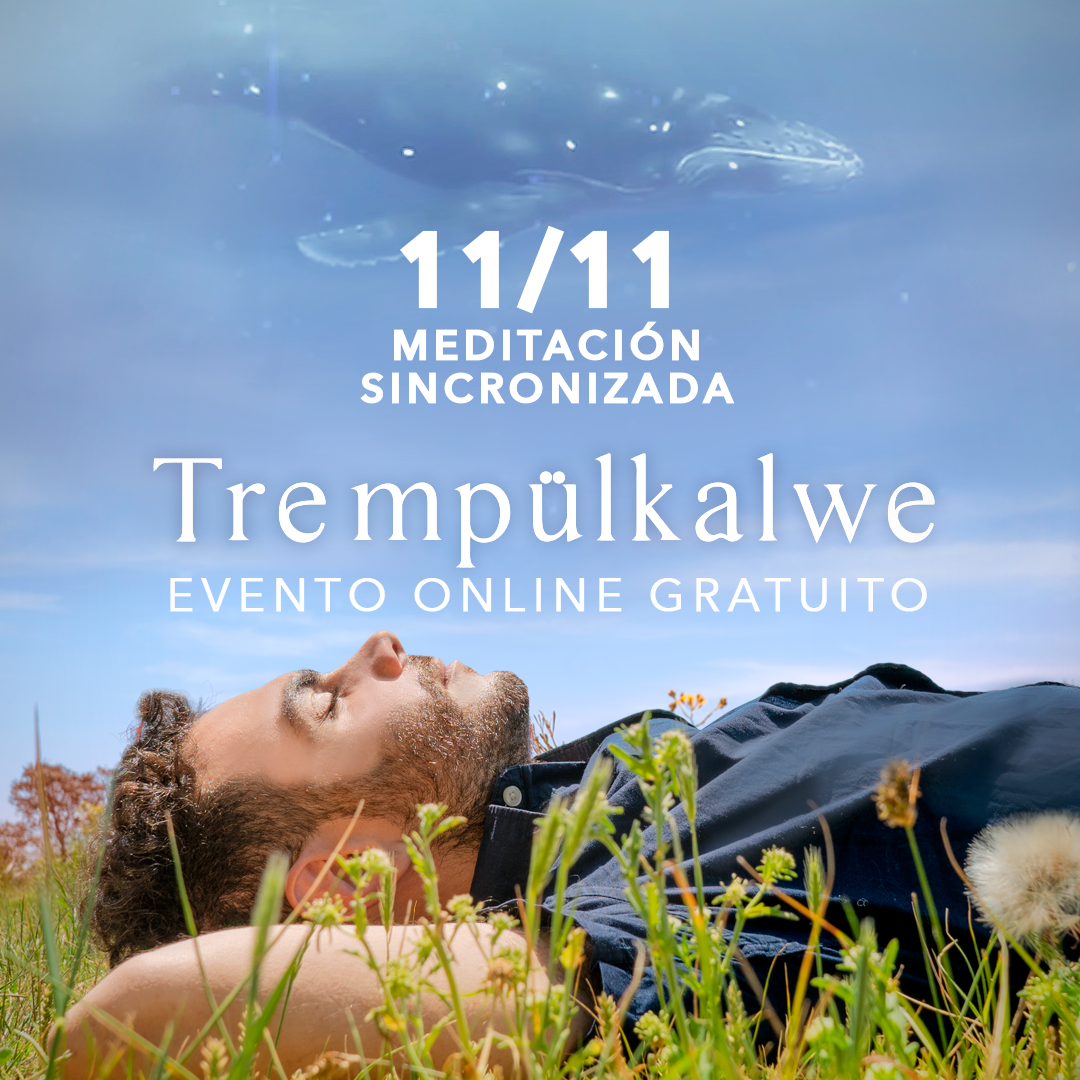 Encuentro Online Gratuito Trempülkalwe
Te espero el jueves 11/11 para contemplar Trempulkalwe y meditar juntos y sincronizados!
Te recomiendo que prepares un lugar cómodo y en silencio para poder vivir la experiencia.
La duración del evento será de aproximadamente 45 minutos.
Si tenés auriculares, !Mejor!
Muchas gracias!
Lucas.
HORARIOS:
22:30hs ARG – BRASIL – CHILE
21:30hs NYC – MIAMI
20:30hs MEX – COL – PERU- ECU – PAN
18:30hs LOS ANGELES
03:30hs ESP – FRA – ITA – GER
12:30hs AUS
We will send you your link to access the event by e-mail. If you did not receive it, check your Spam tray and mark it as Desired Email.
I wait for you on Thursday 11/11 to contemplate Trempulkalwe and meditate together and in sync!
I recommend that you prepare a comfortable and quiet place to live the experience.
The duration of the event will be approximately 45 minutes.
If you have headphones, better!
Thank you!